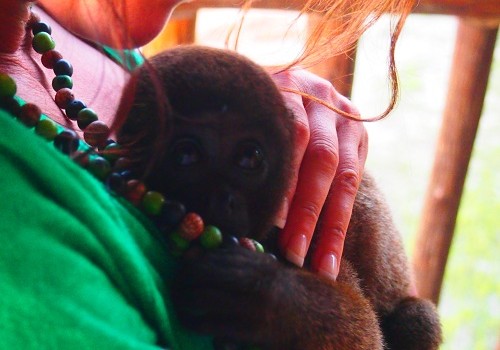 I recently returned home from Peru where I had the honor of travelling to the Amazon, experiencing the rich diversity of this lush country.  Peru is not only the motherland of sacred healing plant medicine but home to some of the most grateful, resourceful, hard working people on this planet.
I have travelled to many countries over the past few decades and I have to say that my experiences in Peru was among the richest .  I started my journey in the Amazon where I had the opportunity to spend time with locals from the small communities near Iquitos. Being in the presence of all the jungle sounds and smells evoked such primal feelings of being connected to the earth in the most authentic way.
During this time of reflection and clear vision I experienced what I call universal support, it is a knowing that I have a purpose on this earth that is beyond myself. The Peruvian jungle re-ignited this awareness within me with its magical energy and sacredness.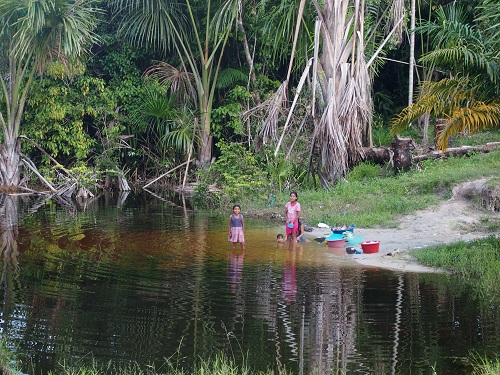 The purpose that I am speaking of is one that supports and empowers women and children through Fair Trade practices and future opportunities.  In the Amazon of Peru many rural villagers live in thatched huts with dirt floors. They lack electricity, toilets or running water. When I visited certain villages I sensed a very important feeling about my work, I was strongly reminded that when we promote fair trade, it can immensely benefit the producer, particularly the very poor producer.
I spent time sitting with local women, asking about their families and with most of the women there was a common thread, they work long hours beading or sewing to support their families.  I met an elderly lady who was supporting her grandson and husband by making beaded necklaces and hand embroidered blankets, her health was not good and her husband's health was even worse. We managed to set up a work program for her that pre-paid her so that she could get the medical help she needed as well as buy stock to produce more crafts for her families future sustainability.  This form of assistance has given the family so much hope and to me this is what Fair Trade is all about, giving people hope and empowerment to change their situations.
I had traveled down with two heavily stuffed suitcases full of children's shoes, pants, dresses and a variety of women and men's clothing.  I had made arrangements with a local woman to distribute the items to people in need as she had a better understanding of who was in the most need.  I new that each and every article that I stuffed into my suitcase would go to a good home and it did indeed.  For several weeks I saw the village girls wearing the clothing looking proud to have a new dress or shirt, smiling. One of my favorite little friends named Alex  lived where I was staying, he wore his new pair of yellow rubber boots every day for weeks even though it was the hottest time of the year, there was no way he was going to part with his new pair of little yellow boots!  Bless his heart.
Peru was a great reminder that we all need support and empowerment in our lives.
In spite of the hard conditions that the people can endure, they are grateful, happy people and I learn so much from them and their spirit every day.
When it comes to Peru, my heart says YES…………….